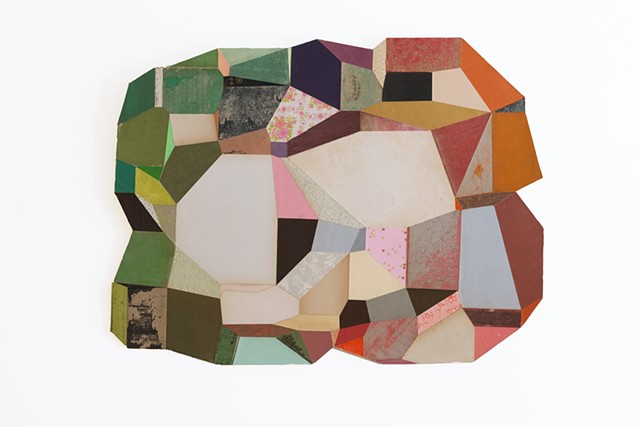 I deconstruct discarded vintage books, on the hunt for textured surfaces and faded colors. With this material I build geometric sculptures and collages. While extending the margins of my compositions I build new space, always conscious to maintain balance and harmony within the work.
Although my work seems planned and calculated it evolves organically within a rule-based system.
My pursuit for balance and harmony becomes a meditation and a ritual, leading to new interpretations of past and present. I play with deconstruction, reconstruction and with changing dimensionality and I am always considering new ideas and ways how my work can be read.